TUCer team wins the Safety Award in Shell Eco Marathon 2016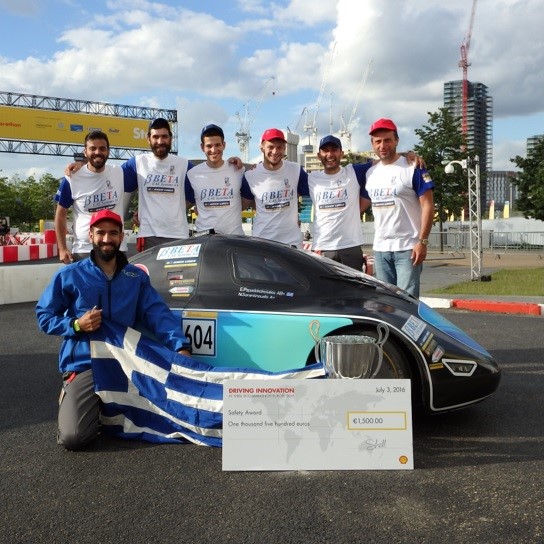 TUcer team for the 3rd time in its history won the Safety Award. The persistence in driver's safety combined with the work conditions in the paddocks made the judges selection easier. Speaking about the car, the deformation crash zones for driver's protection in the unlikely event of a crash, the data for the driver's status transmitting to the rest of the team and even the air vents that allowed the driver to adjust the cockpit's temperature impressed the judges. On the other hand protecting equipment used in every case as well as first aid kit and fire extinguisher that were accesible for everyone in our paddock, played an equally important role in the judges decision.

TUCer team in 9 years has won 5 trophies, something that proves in position among the Europe's best teams. We 'll be back for Shell Eco Marathon 2017, hoping for simillar or even better results.
We'd also like to thanks very much our sponsors for this season: BETA CAE Systems SA, ANEK Lines, IKTEO Kritis, Panos Signs, Michailakis Sport and Flashnews.gr.